Entertainment Park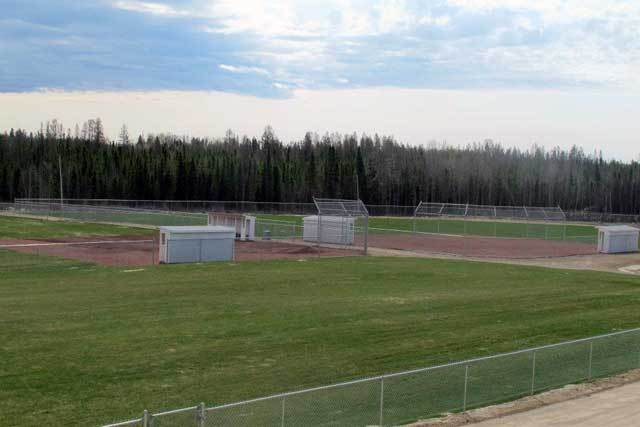 What we have
2 Baseball diamonds (each with home & visitor dugouts)
Beach Volleyball
Snookball
Mini golf (18 hole)
Snack Shack
Outdoor Washrooms
Due to COVID-19 guidelines:
All social distancing rules and disinfecting requirements will be posted on-site. Maximum 4 to a group.
Hours of operation 1:00 pm – 5:00 pm Monday – Friday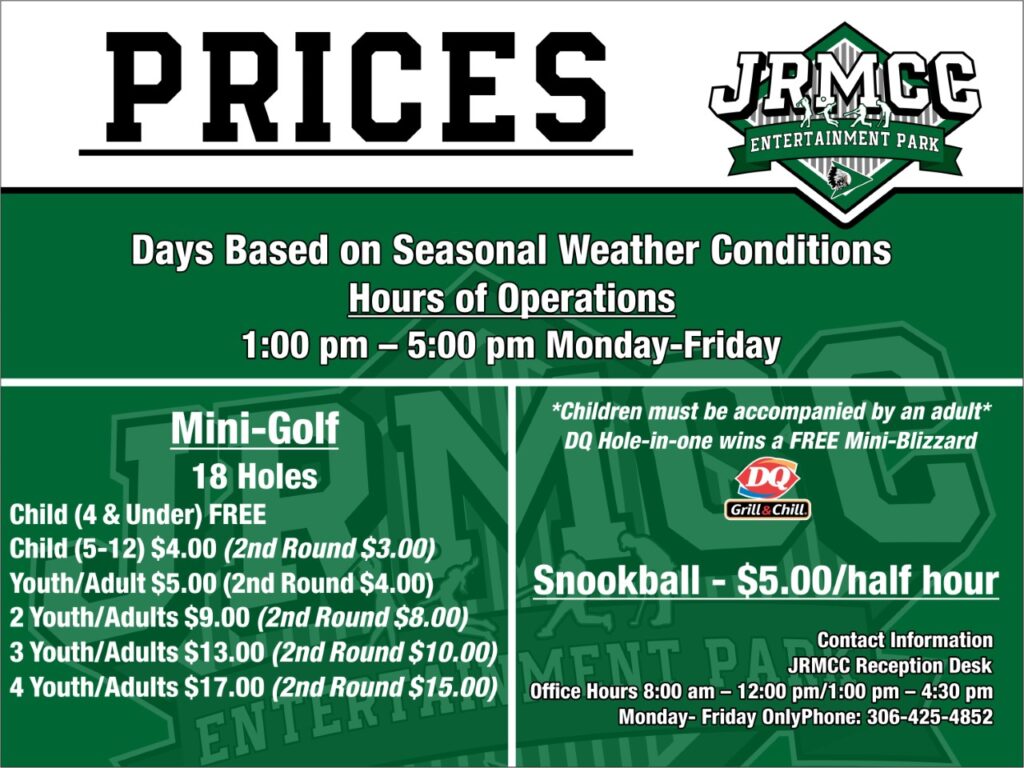 Baseball Diamonds
At the moment there are no teams playing due to COVID-19 guidelines. Small groups of 4 are allowed on the field at this time.
Beach Volleyball
Snookball
The snookball play area was built in 2018 and is a game that is growing in popularity. Snookball combines soccer and billiards in fun (rules below).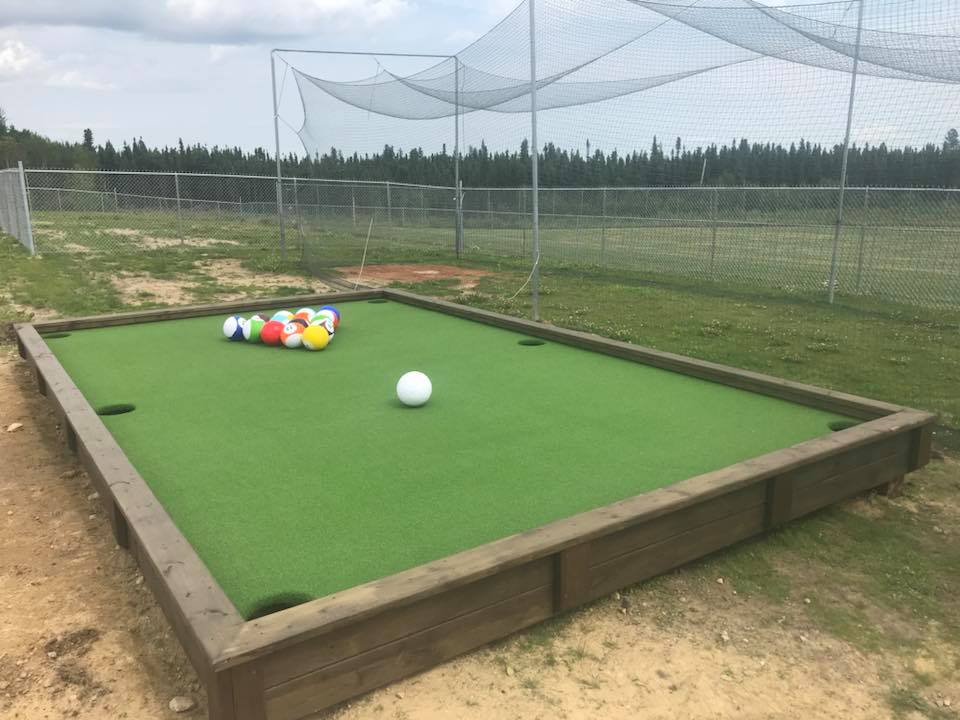 Here is a video of how to play and the rules of the game
18 Hole Mini Golf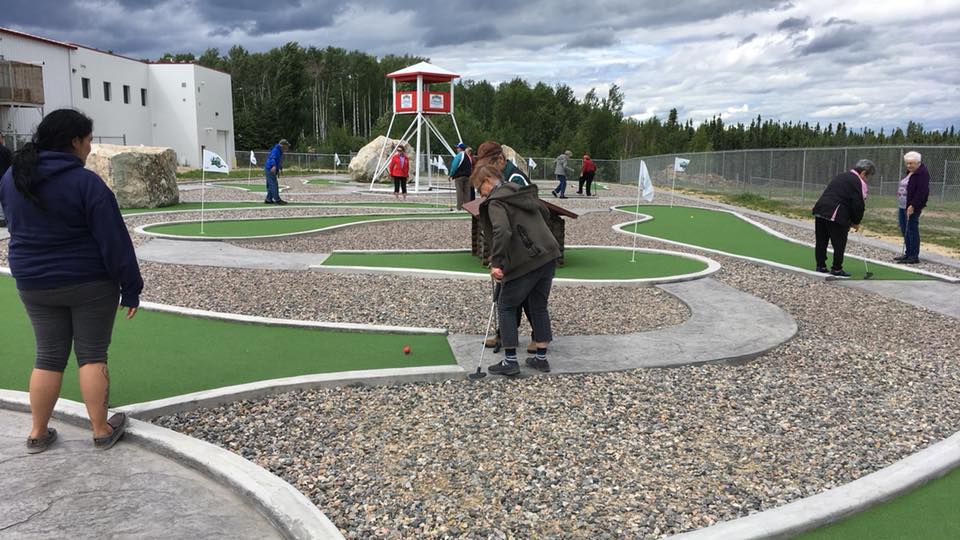 Advance Bookings & E-Transfers Preferred. Text Nicole at 420-9153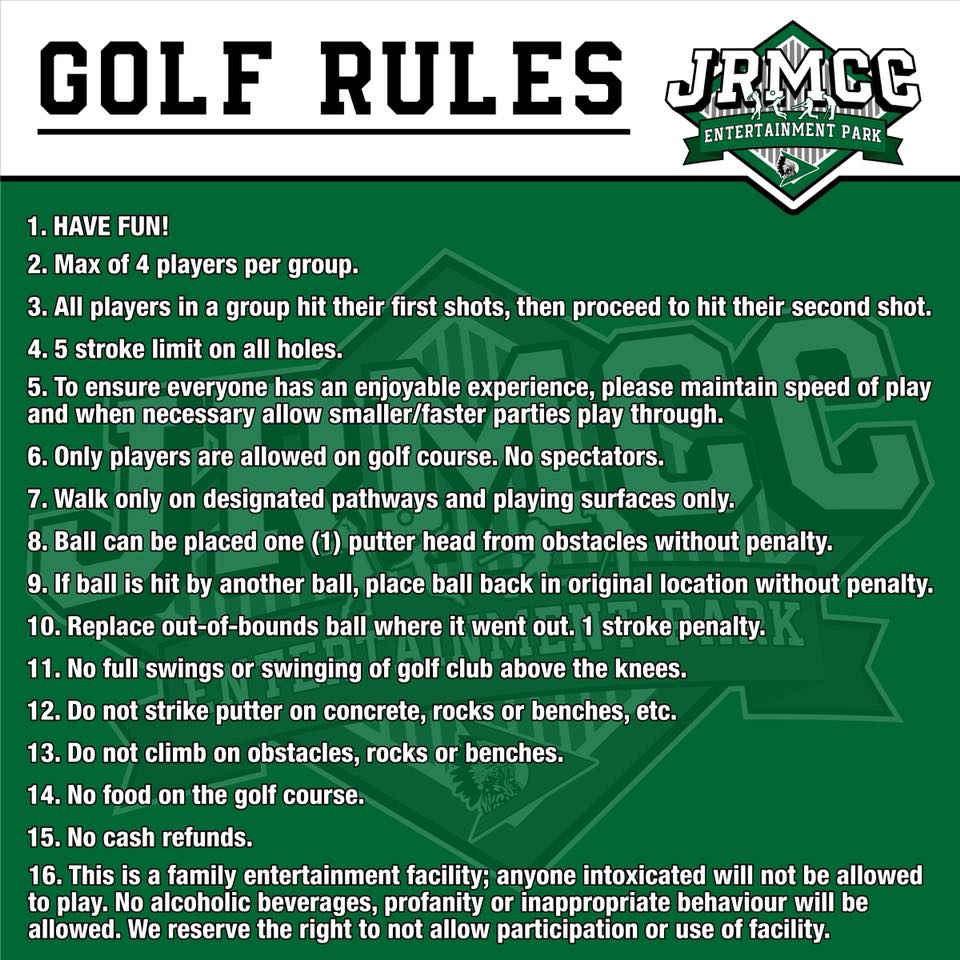 Mini golf courses have 18 marked holes that are numbered. Players must complete each hole in number order without skipping any hole. Players use their putters to hit the golf ball from the tee area and straight into the hole. The objective is to make it into each hole in as few strokes as possible. Players will be given a score card to keep track.
Snack Shack
Due to COVID-19 guidelines:
Limited canteen stock, only packaged items.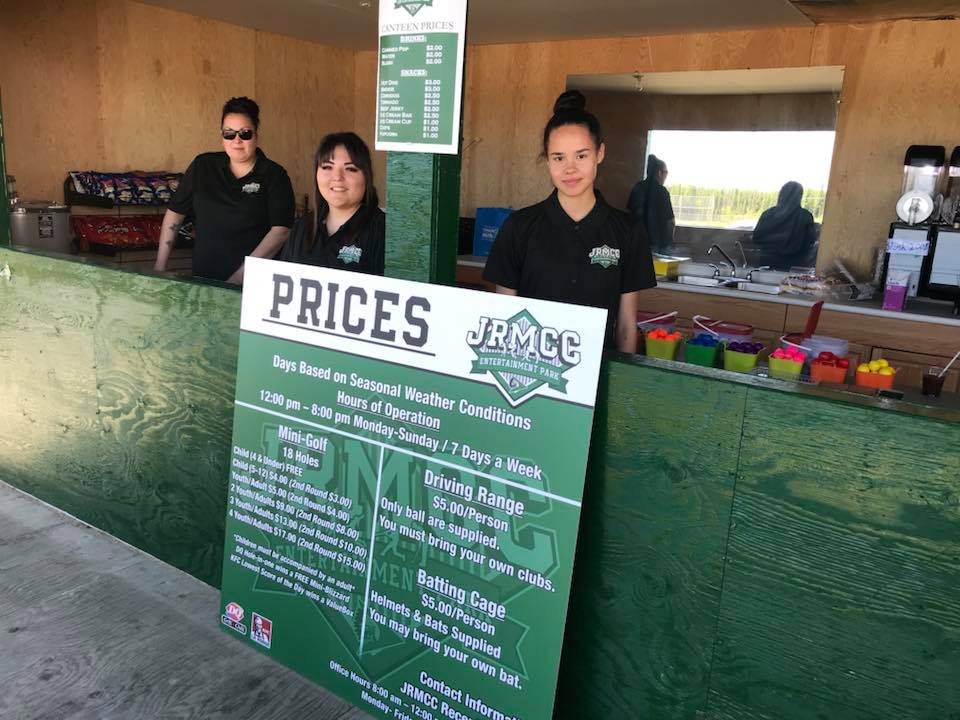 Outdoor Washrooms
Available during the warmer months.