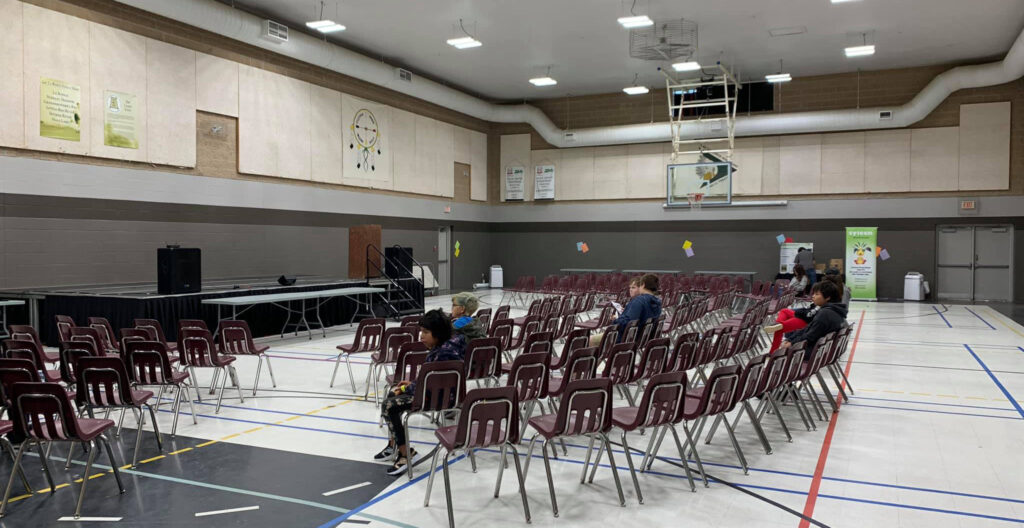 A view of the gymnasium/hall from the south entrance.
The gymnasium/hall is approximately 5500 square feet. It has men and women's washrooms and a number of electrical plugs (as seen on diagram below). It includes a full service kitchen as well.
The kitchen
We have a full service kitchen indoors which is to the right of the gym/hall main doors. The kitchen has a variety of ranges as well as refrigerators and fully equipped with kitchen ware.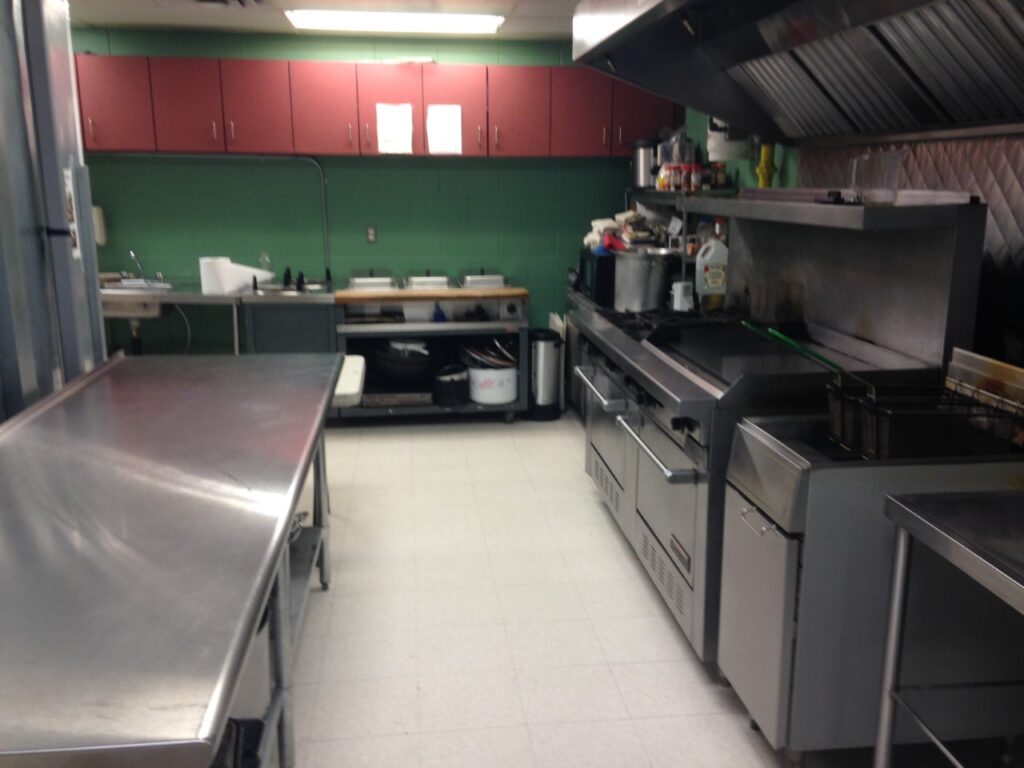 Call the front office to get more details or to book use of kitchen.
Need catering services?
We have great contacts and we can reach out to one of them that will provide a menu suitable to your catering needs. Let us know!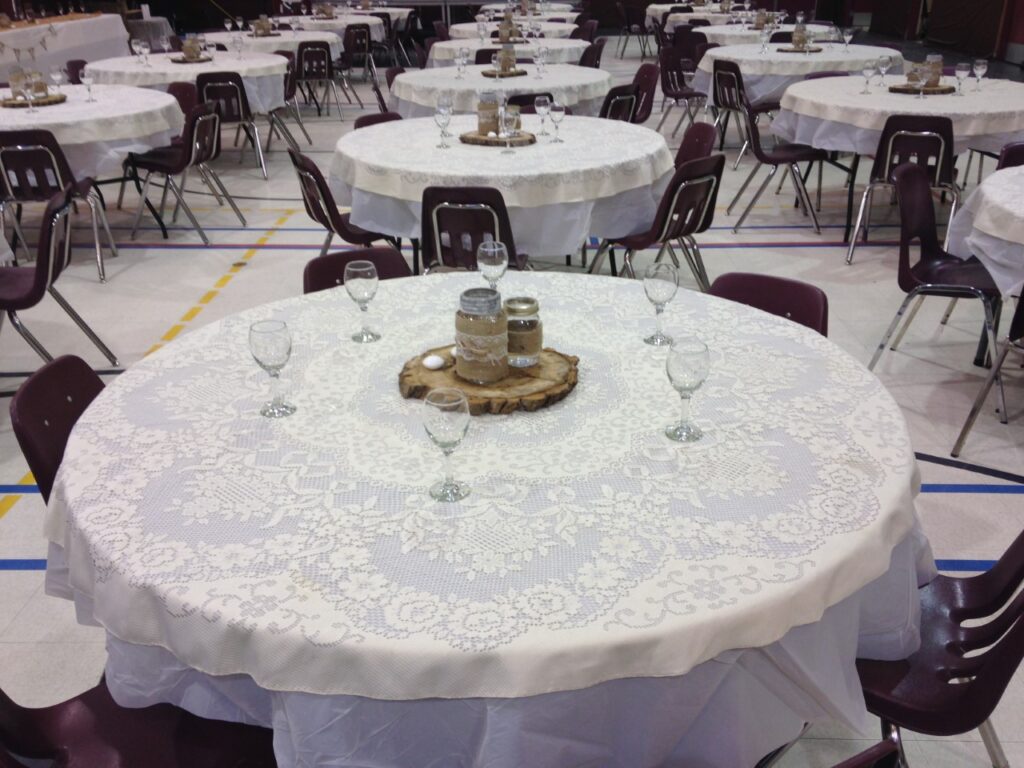 Where is the gymnasium/hall is located?
The gymnasium is located through the main building through the double doors on the south side of the building. There is access through the doors on the west & to the east of the building (those doors are have limited access and are only used during some events and during an emergency).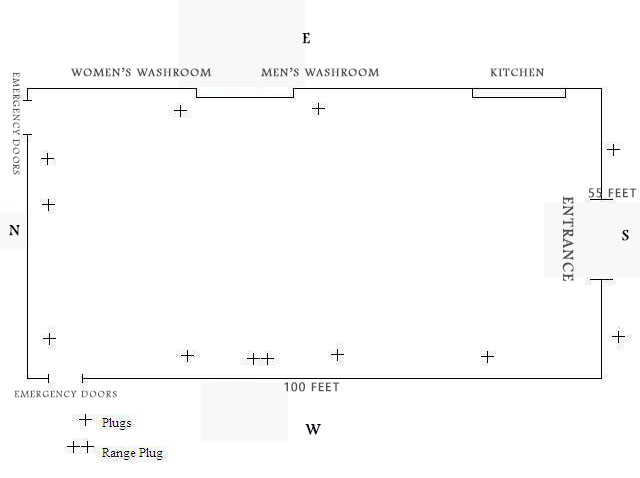 Call the front office to see when the gym/hall is available for booking an event.