JRMCC offers outdoor adventure equipment rentals Starting May 25th
We have an excellent fleet of new and well-kept stand-up paddle boards, kayaks, canoes and bikes for rent.
Due to COVID-19
All disinfecting requirements will be done accordingly.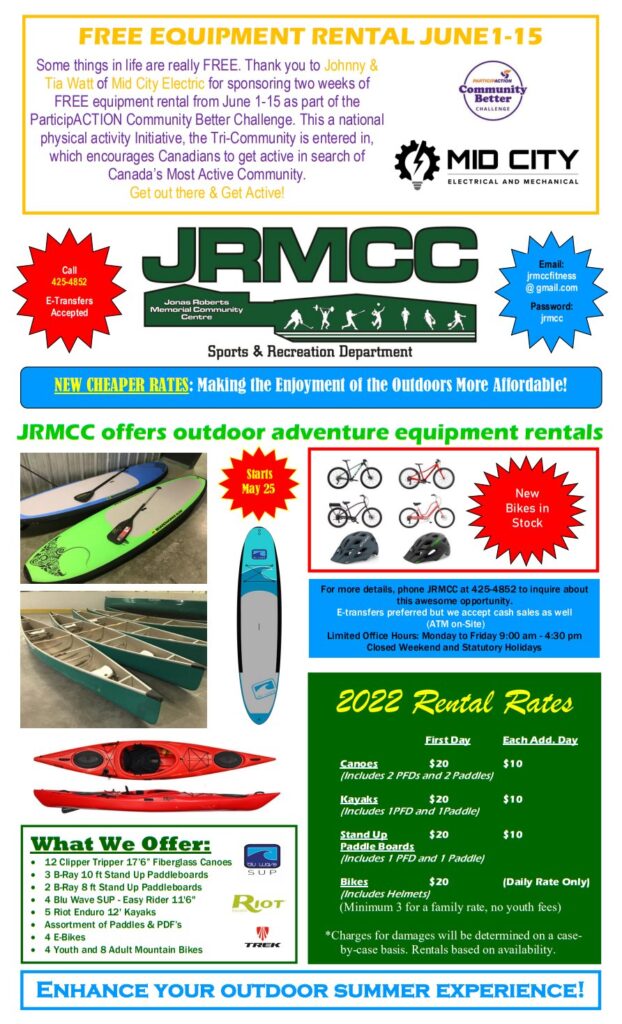 We have
9 Stand-up Paddle boards
5 Kayaks
12 Canoes
New paddles
New Personal Flotation devices (PFD's)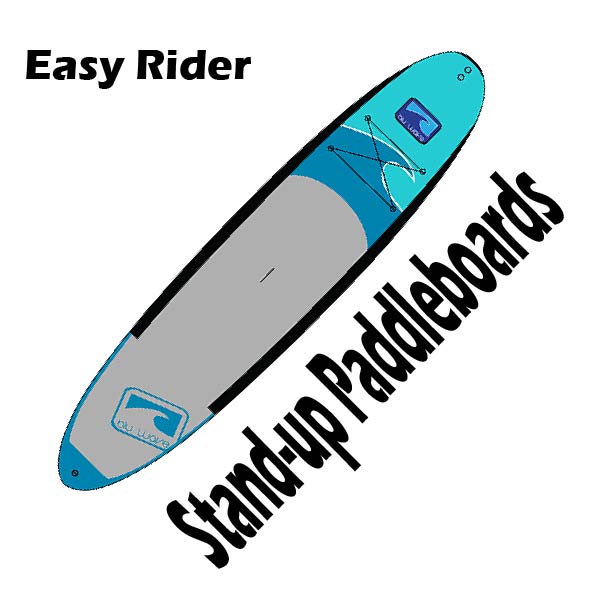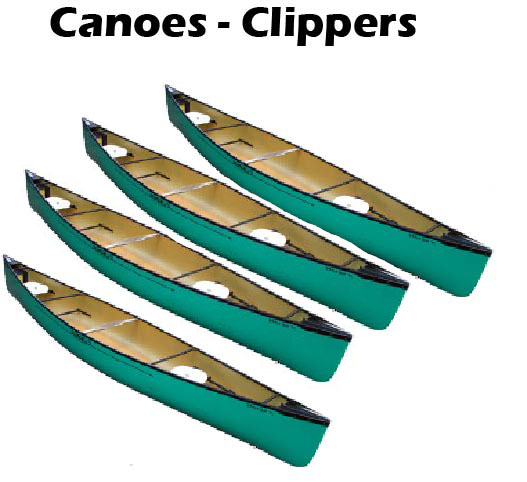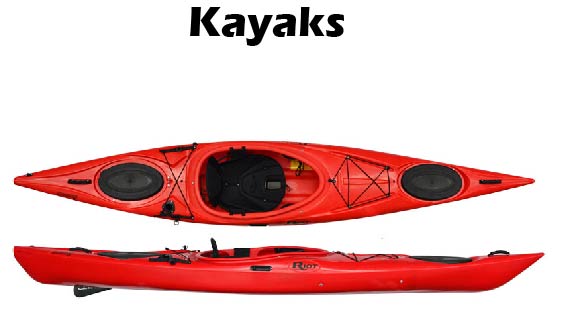 2020 Rental Rates
Equipment
First Day
Each Additional Day
Canoe
Includes 2 PFD's and 2 Paddles)
$20.00
$10.00
Kayaks
(Includes 1 PFD and 1 paddle)
$20.00
$10.00
Stand-up
Paddle board
$20.00
$10.00
Bikes
(Includes Helmets)
Minimum 3 for a family rate. No youth fees
$20.00
Daily Rate Only
Charges for damages will be determined on a case-by-case basis. Rentals based on availability.
Specifics on rentals
12 Clipper Tripper 17'6" Fiberglass Canoes
3 B-Ray 10 ft Stand-up Paddle boards
2 B-Ray 8 ft Stand-up Paddle boards
4 Blu Wave SUP – Easy Rider 11'6"
5 Riot Enduro 12' Kayaks
4 E-Bikes
4 Youth and 8 Adult Mountain Bikes