In Memory
The Community Center is named in honor of the late, Jonas Roberts (April 22, 1968- June 12, 1998). Affectionately known as "J.R.". Jonas was the son of Harry and Lydia Roberts. He was a well-respected Band Councillor of the Lac La Ronge Indian Band at the time of his passing. Jonas was one of the youngest Councillors to have ever been elected into office and served on Council from July 1993 to June 1998.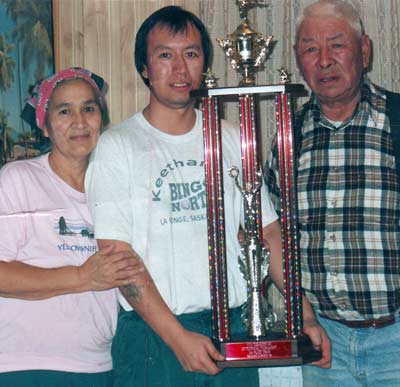 Jonas often committed much of his time towards youth and recreation in the community. He excelled in numerous team and individual sports, often being recognized for his sportsmanship and outstanding achievements in athletics. Jonas seemed to see his primary and possibly only purpose in life was to help others, a very simple but meaningful philosophy. He was one of the youngest persons to have ever been elected into office and strong advocate of youth, sports and recreation.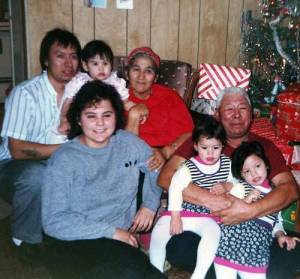 In his private life, he was happily married to Wilma (nee Charles) and together they had two beautiful daughters, Roxanne and Paige.
This Hall was a project that Jonas, along with past and present leadership, envisioned as a benefit to the whole community and will serve as a constant reminder that with determination and effort, dreams can come true.
Written by Kevin Roberts
When did the facility open?
The community center opened in the spring of 2001 just as the Lac La Ronge Indian Band (LLRIB) community of La Ronge was preparing to host Saskatchewan First Nations Summer Games later that summer. The facility was very much needed as the local population had grown to accommodate large events at the Kitsaki Hall on Morin's Hill. The first phase of the building included a community hall/gymnasium, fully functional kitchen and office space.